Swift Hitch
Swift Hitch – Making Trailer Attachments a One Person Job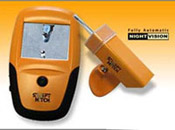 If you are regularly attaching your trailer by yourself, the Swift Hitch is the perfect device for you. The Swift Hitch is a portable, wireless camera system making trailer attachment a one man job. With a magnetic base, the durable camera can be easily mounted on any steel surface. It can be aimed in any direction, allowing you to see the trailer you are attaching and anything else behind you. With a four hour rechargeable battery, you can hook your trailer up time and time again without the worry of the camera's battery dying. If the battery does die, simply recharge it with the included 12 volt battery cord. The camera is also operational at night, using 7 infrared lights for optimal viewing anytime of the day. Once the camera is placed where you want it, the rest is simple. Look at your hand monitor as you back up to the trailer. In no time, and with no help, you will have your trailer attached to your vehicle. This high-quality, well-built device will not disappoint. Make your investment today! View the video below for more information and to learn where you can get your own Swift Hitch.
Check out the latest technology from Swift Hitch!
Trailer Hitch Accessories and the Latest Technologies are Available in Waukesha at the Cap Connection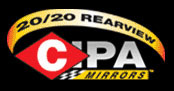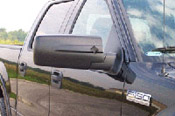 Call Cap Connection TODAY 262.524.8420 we will hook you up with some of the best hitch products in the industry for your truck and car
or Stop by in Waukesha - minutes from I94, west on Hwy 18!