We Install Trailer Hitches and Towing Accessories On Cars And Trucks!
Trailer Hitches- Sold and Installed by Cap Connection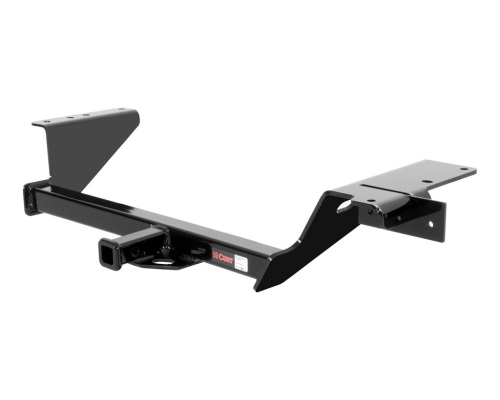 Cap Connection is the premier truck accessory shop in Waukesha, Wisconsin. From truck caps and bug shields to trailer hitches and running boards, we have the accessories you want and need. Our vehicle accessory installers are seasoned in the installation of trailer hitches. We have the capabilities to install a trailer hitch on any truck or car with trailer wiring. Our experts will help you pick out the trailer hitch best suited for your vehicle and towing needs, ensuring your trailer hitch will move and stop as you do and can sufficiently tow what it needs to tow. Carrying the best trailer hitches from the industry's top manufacturers means you will get the trailer hitch perfect for your truck and towing needs. Trust Cap Connection when you need trailer hitch installation services in Waukesha.
Trailer Hitch Brands You Can Depend On
Hitches make it easy to bring your favorite bikes, family camper, company trailer or vacation caravan along for the ride. From the latest rearview technology, boaters, RV hitches, rear mount trailer hitches and weld-on trailer hitches, Cap Connection has the brands truck lovers trust when they're making the trip from one point of the state to anywhere in the country:
Are you an independent contractor? Do you spend your weekends up north? If you're a truck driver and you're always hauling trailers around on your own, the Swift Hitch Camera System is a life changer. This wireless camera can be attached to almost any surface and makes it easy to back your truck up to align two hitches perfectly without needing a helping hand.
At Cap Connection, we've anticipated trucks aren't your only passion. If you love open water as much as you love the open road, DrawTite Trailer Hitches are a simple solution for you to bring both worlds together! Take your boat out to the lake this year with the help of these reliable trailer hitches – stop by our Waukesha shop to have it installed!
This part of the selection is where it gets fun. You drive a truck, but now you get to decide what you tow behind it. From the front mount trailer hitch to the multi-fit trailer hitch and bumper mount trailer hitch, our products from CURT give you a wide range of options to choose from. Contact us today and we'll help you find the best one for your needs!
Quickly and easily change out the towing balls and get towing faster. The Interchangeable Balls are available in 1-7/8", 2" and 2-5/16". The Convert-A-Ball Cushioned Ball Mounts are designed to reduce bouncing and vibrations. These are available in 2", 4", 6", 8", 10" and 12" drops, and can be reversed and used as a riser.
Razor Aluminum Adjustable Hitches model XTR are available from Cap Connection. These hitches feature a free keyed alike receiver lock to prevent theft. The Razor Adjustable Hitches can be adjusted up or down in 1" increments.
Razor fixed mount aluminum hitches are reversible – they can be flipped and used as a riser. These are available in 2", 4", 6", 8" and 10" sizes.
Cap Connection also carries Trimax locking receiver pins and universal coupler locks.
Contact Cap Connection for more information on our selection of trailer hitches.