Commercial Truck Cap Installation near Milwaukee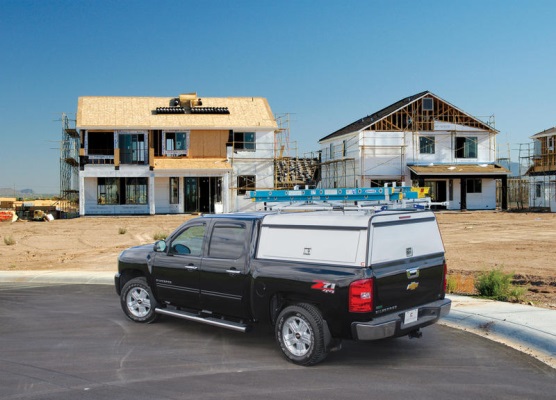 Protect your equipment with a reliable commercial truck cap installed by professionals at The Cap Connection. We know truck caps inside and out—call us up to answer any question you may have on your next commercial cap.
We can order any part you need direct to our Waukesha showroom for pick up or installation, cutting down on the hassle of dealing with a middle man or installing the cap yourself. You pick the cap you want, let us handle the rest.
Contact Cap Connection to order your camper shell or stand up commercial cap.
Durable Camper Shells
We're proud to service Southeast Wisconsin with products from reliable sources like ATC truck caps and Century camper shells, two of the top truck accessory providers in the nation. If those brands don't meet your needs, we're more than happy to special order any custom truck accessory. Aluminum commercial truck caps, tall commercial truck caps, used, green, stand up camper shells, and more, just contact us to get started.
Special Order Caps for Utility Vehicles
Whether you need a special custom fit cap or you want a truck cap with all the works, we're more than happy to order it for you direct to our Waukesha service center, where you can get it installed at affordable rates. Our timely installation service is handled by trained professionals experienced with every type of vehicle.