Bug Shields
Bug Deflectors Keep your Windshield Clear from Bugs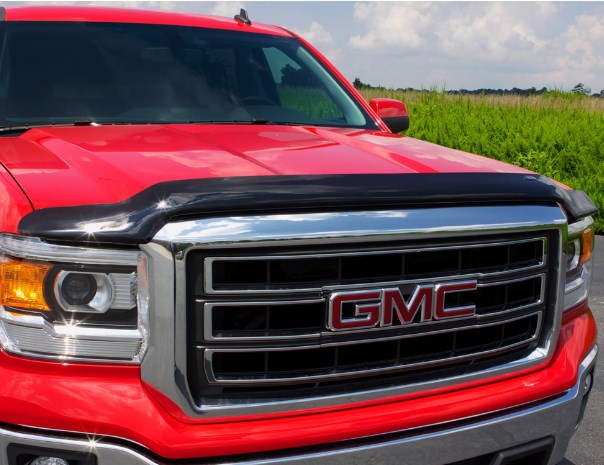 As you're driving 70 down the backroads in August, there's no way you'll make it through without running into hordes of flies, misquotes and gnats severally limiting visibility and causing permanent damage to the paint on your hood.
When bugs are gathering in clouds thicker than the mud in the moods, keep them off your windshield with the help of a hood protector! Not only do they hinder the efforts of insects that blind you, but they help keep your paint job in tact even as swarms of pests, dirt, and other debris are trying to destroy your pickup on the way to the store.
Contact Cap Connection for more information on available bug shields for your truck
Great protection that doesn't distract from the original look of your truck. AVS creates bug deflectors and hood protectors that keep your vehicle looking great while giving you fantastic protection from bugs, dirt, and debris.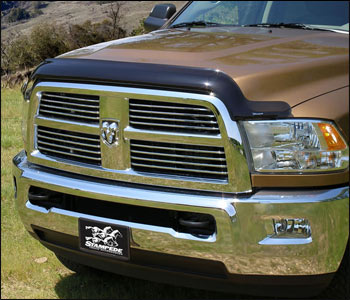 Our Stampede bug deflectors are practical and hardcore. From the classic smoke hood to camouflage, chrome and the American flag, bug shields are the perfect opportunity for truck owners to customize their trail blazers while protecting them from the natural annoyances of the world.