Roll-N-Lock Cargo Containment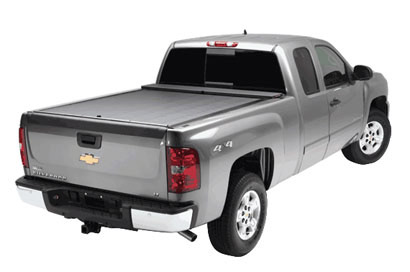 The ROLL-N-LOCK® retractable truck bed cover is everything you could want in a tonneau cover. With its advanced retractable function, you can literally open and close the cover in mere seconds. These hybrid covers are expertly designed and exceptionally durable, thanks to a rigid, vinyl-over-aluminum laminated construction.
Around Milwaukee, truck bed covers have to do more than just cover the truck bed, they have to actually protect what's underneath. The ROLL-N-LOCK® is built for superior security, assuring your personal items and/or work equipment will be protected from bad weather, harsh road conditions, and petty thieves.
You'll enjoy easy access and superior security with the ROLL-N-LOCK® retractable truck bed cover. Unlike other tonneau covers, the ROLL-N-LOCK® will not shrink and become difficult to close.
Request a Truck Cap Visit the Shop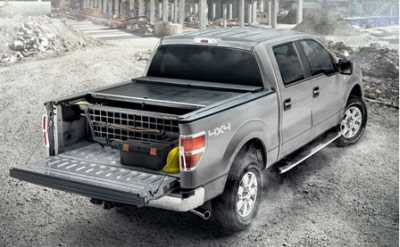 There is no roll or bundle to lash down or burden you with storage needs, and there are no cross bars to negotiate or snaps to struggle with. Best of all, you'll have no worries about the safety of your cargo. The ROLL-N-LOCK® retractable truck bed cover is secure, easy to operate, and stylish. No matter the make, model or color of your truck, you will be riding in style with a ROLL-N-LOCK® tonneau.
Shown at right: Optional Cargo Manager®, an easily positioned truck bed divider to better manage and contain smaller and lighter items. Can be positioned every 3" along the length of the truck's bed.

We provide roll-n-lock cargo containment to those in the cities of Waukesha, Brookfield, Muskego, Menomonee Falls, Milwaukee, West Allis, Wauwatosa, Delafield, Mukwonago, New Berlin, and more.
Call The Cap Connection TODAY at 262.524.8420 for prices on Roll-N-Lock Tonneaus for your truck, or Stop by in Waukesha - minutes from I94, west on Hwy 18!