Thule Truck Rack for Sale
Finding the ladder rack that fits your truck perfectly is no easy feat. Luckily, Cap Connection can help you check out the truck accessory options you have been searching for.
Some of the most versatile ladder racks systems out there are the Thule Systems. Their truck ladder rack is no exception. They providing attachments options for whatever task you are aiming to accomplish. For more information on this system or any other Cap Connection products, give us a call today!
Request a Ladder Rack Visit the Shop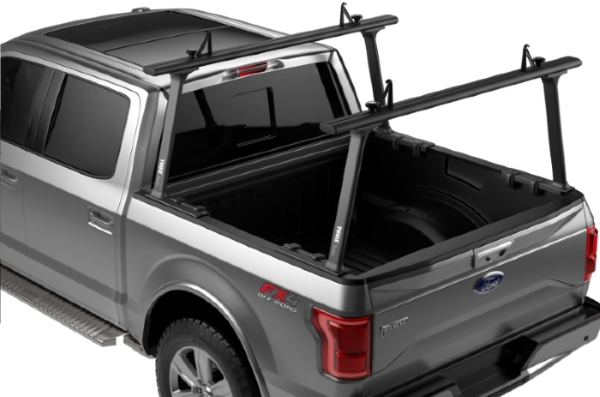 Thule Ladder Racks for Sale in Waukesha, WI
What separates Thule from the competition is the sleek look, strong weight capacity and ability to carry a variety of loads.
Some key features:
Carries up to 800 lbs
Has adjustable load stops
Integrated wind deflectors for a quiet ride
Compatible with over 20 Thule accessories
Built to last in the outdoors
If you are interested in a Thule truck rack or any other ladder racks offered by Cap Connection, contact us today!