TracRac Sliding Racks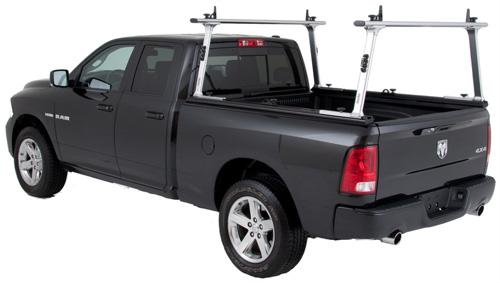 The TracRac G2® is the second generation of the TracRac aluminum sliding rack system. The TracRac G2 easily fits onto any pickup truck as the only aluminum truck rack system with a convenient, sliding design. The TracRac G2 is extremely lightweight (80 lbs.) in construction and offers superior strength, capable of supporting up to 1,250 lbs. The overhead rack and accessories fit ladders, lumber loads, kayaks and much more. The TracRac G2 aluminum sliding truck rack system is fully certified by GM, Ford, and Chrysler.
Everything needed for home installation of the TracRac ladder rack system comes standard. No drilling into your truck bed is required, providing users with an easy, damage free setup. TracRac® Core System The TracRac® core system includes front and rear racks, anodized aluminum base rails, clamping knobs, and expansion block stake pocket mounts.
The TracRac G2® is a highly versatile aluminum sliding truck rack system. A wide variety of standard features on the TracRac G2® truck rack system is accompanied by an extensive selection of optional features. TracRac exclusive optional accessories for the G2 aluminum sliding truck rack system including a cargo and bed divider, custom fit soft truck tonneau covers, base rail tie downs and more.
Get a Truck Rack Visit the Shop
Sliding Aluminum Truck Rack that is Durable and Versatile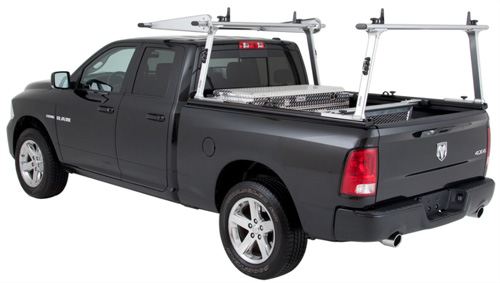 The TracRac G2® aluminum sliding truck rack system has the state-of-the-art features making it one of the most durable aluminum racks on the market. Aerodynamic wind deflectors reduce noise providing TracRac G2® users with a quiet ride. Sliding racks adjust along the full length of the bed accommodating loads of many different sizes. High quality aluminum is utilized for the tie downs, ARC side cleats and crossbar endcaps included on the TracRac G2 aluminum sliding truck rack system. All aluminum on the TracRac G2® truck rack system is dual powder coated for maximum rust and corrosion resistance.
Check out our full line of high quality ladder racks or browse through our full selection of aluminum truck caps, trailer hitches, retractable bed covers and the best truck accessories on the market.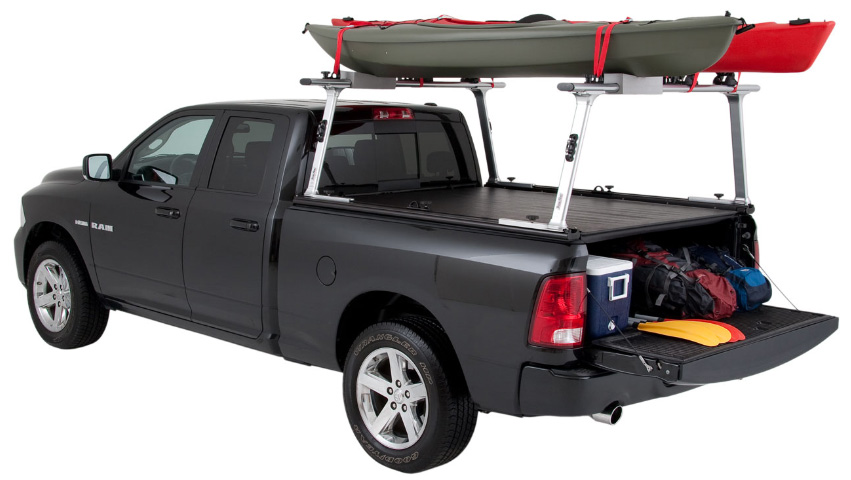 Call Cap Connection TODAY 262.524.8420 to fit your truck with a TracRac G2 Rack or stop by in Waukesha - minutes from I94, west on Hwy 18!