Kargo Master Ladder-Racks
Cap Connection carries all the latest Kargo Master ladder racks for commercial and personal use. Kargo Master offers lightweight racks to improve fuel economy without sacrificing strength. Built using state-of-the-art equipment provides some of the most durable ladder racks in the industry. The clamp on option means no drilling is required during installation. All Kargo Master truck racks are treated with a powder coat resistant to corrosion. By offering top brands like Kargo Master, Cap Connection provides you with ladder racks that raise the standard in quality and craftsmanship.
Commercial Van and Truck Ladder Racks
Kargo Master Ladder Racks For Trucks Without Camper Shells
Kargo Master offers steel and aluminum rack designs for trucks without caps. These easy-to-install racks come in sizes to fit all bed sizes, from mini to full sized trucks.
Truck Racks For Trucks With Camper Shells
These tough racks fit various camper shell designs. The flexible frame absorbs impact, preventing damage to your truck and camper shell.
Kargo Master Ladder Racks For Trucks With Service Bodies
The height of these racks can be adjusted to fit all makes and models of service trucks. These Kargo Master truck racks provide the widest frames available maximizing the cargo capacity.
Van Racks For Commercial Vans
Kargo Master offers various racks to fit full sized GM, Ford, and pre-Sprinter vans. The 1 3/4" steel cross bars provide heavy-duty support.
Request a Ladder Rack Visit the Shop
Heavy-Duty Pro IV ALUMINUM Truck Rack
Heavy-Duty Pro IV ALUMINUM truck racks are designed to fit trucks without camper shells.
This rack is crafted with 2" T-6 aircraft aluminum tubing providing a 1000 lb. cargo capacity. Adjustable front legs allow this truck rack to exactly fit any bed length between 5.8' and 8'.
Kargo Master Heavy-Duty Pro II Truck Racks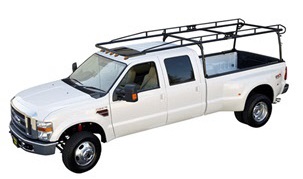 Heavy-Duty Pro II truck racks feature 2" steel tubing making them some of the strongest racks on the market.
These ladder racks are built to support a 1,700 lb. load capacity while maintaining an aerodynamic design. The frame provides the most support for long cargo and is available for 6.5' and 8' beds.
Medium-Duty Pro III Truck Racks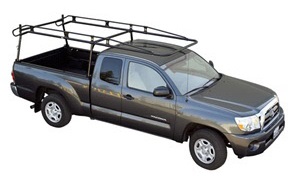 These KargoMaster ladder racks are perfect for construction materials or long ladders. The high tensile steel tubing provides strength without adding excessive weight. The front legs of the racks are easily adjustable to fit nearly any length truck bed.
Get KargoMaster's Medium Duty Pro III racks installed on mini, mid, and full-sized trucks.
Heavy-Duty Kargo Master Pro II Van Cargo Racks
The Kargo Master Pro II Van Cargo Rack is a full-length cargo rack that lets you transport everything from plumbing supplies to carpet rolls--in safety and style.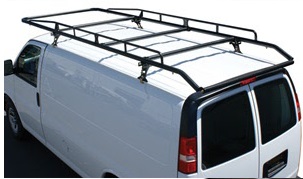 This economical rack is easy to install and remove. A durable finish helps these racks stand up to all the inevitable on-the-job wear and tear.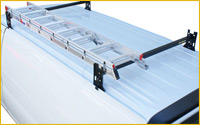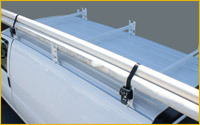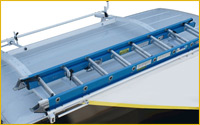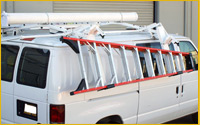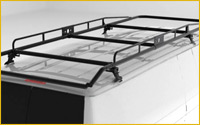 Call Cap Connection TODAY 262.524.8420 for Commercial and Camper Van or Truck Ladder Racks or
Stop by in Waukesha - minutes from I94, west on Hwy 18!