LEER Hard Tonneaus
Cargo Cover Hard Tonneau
LEER Hard Tonneaus offer styles to match all of your needs. We carry foldable and fiberglass options to keep your supplies protected. LEER offers a lifetime warranty on many of its products so you can guarantee it will last. Access your gear in a rush or secure your truck bed with a tilting hardcover. Our options are durable and versatile.
LEER Folding Tonneaus
LEER Folding Tonneaus provide quick access to your truck bed simply by folding the panels on top of one another. The HF models offer excellent performance for all weather conditions. They open and close with only two fingers and provide a sleek look with the flush style.
It only takes one person to install the matte black Latitude models. Stylish design and contoured framework make these models perfect for improving gas mileage. You will not have to worry about durability because this cover is guaranteed with LEER's lifetime warranty.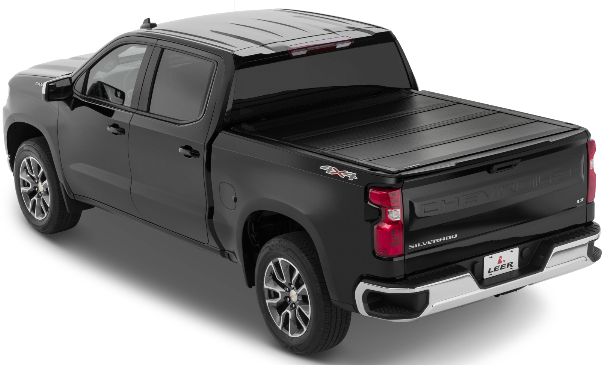 Fiberglass Hard Tonneaus
Looking for sealed protection and a hard-coated design? LEER's Fiberglass Tonneaus are the perfect fit for the highest level of security. The 750 model has a hidden lock linkage for added security. When unlocked, these covers offer access to the truck bed with a tilt-up feature. The styled designs will match whatever fits your truck model best. Come on into our store and check out the LEER 550, 700, and 750 Sport.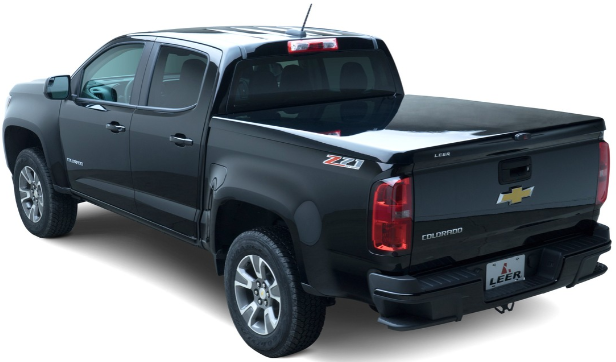 Call Waukesha's Cap Connection today at 262-524-8420 for prices on the hard tonneau of your choice.