BACKRACK Ladder Racks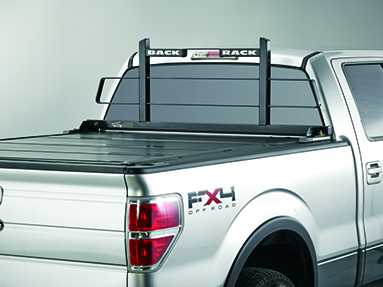 Cap Connection carries BACKRACK truck racks. These rack systems make securing cargo easy without taking away from your truck's style. BACKRACK features an open design to make it easier to use ratchet straps, bungee cords or ropes when securing ladders or bulky cargo. You can also use most tonneau covers with the BACKRACK.
Low Profile Design
The BACKRACK is built with a low profile design, so you don't have to worry about parking restrictions. Your truck will be able to fit in personal garages, underground garages and multi-level parking garages.
Minimalist Style
The simple design keeps the back of your truck looking neat and organized to represent your business well.
Reliable Security
The BACKRACK easily holds bungee cords, ratchet straps and ladders securely to protect your rear window.
Request a Ladder Rack Visit the Shop